Yes it's uncomfortable, and yes, you will annoy some people, but I will tell you how this tip has made me a better photographer...
For those of you who didn't know, this summer I'm working as a photographer for Miami University covering events all over campus. This past week I have been shooting primarily New Student Summer Orientation, and boy does it bring back memories. But, more importantly, shooting large masses of random people has reminded of one of the best photography tips to ever help me:
Get in people's faces! Once you get comfortable doing so, you will be a better photographer.
I won't draw this out because it's the most simple tip anyone will ever tell you and it doesn't need a drawn-out explanation. Before I do, just keep in mind this is a tip primarily for photographers shooting events, for things like newspapers, magazines, or any PR/marketing/communications department. But, that doesn't mean it can't benefit you studio/portrait/wedding photographers either...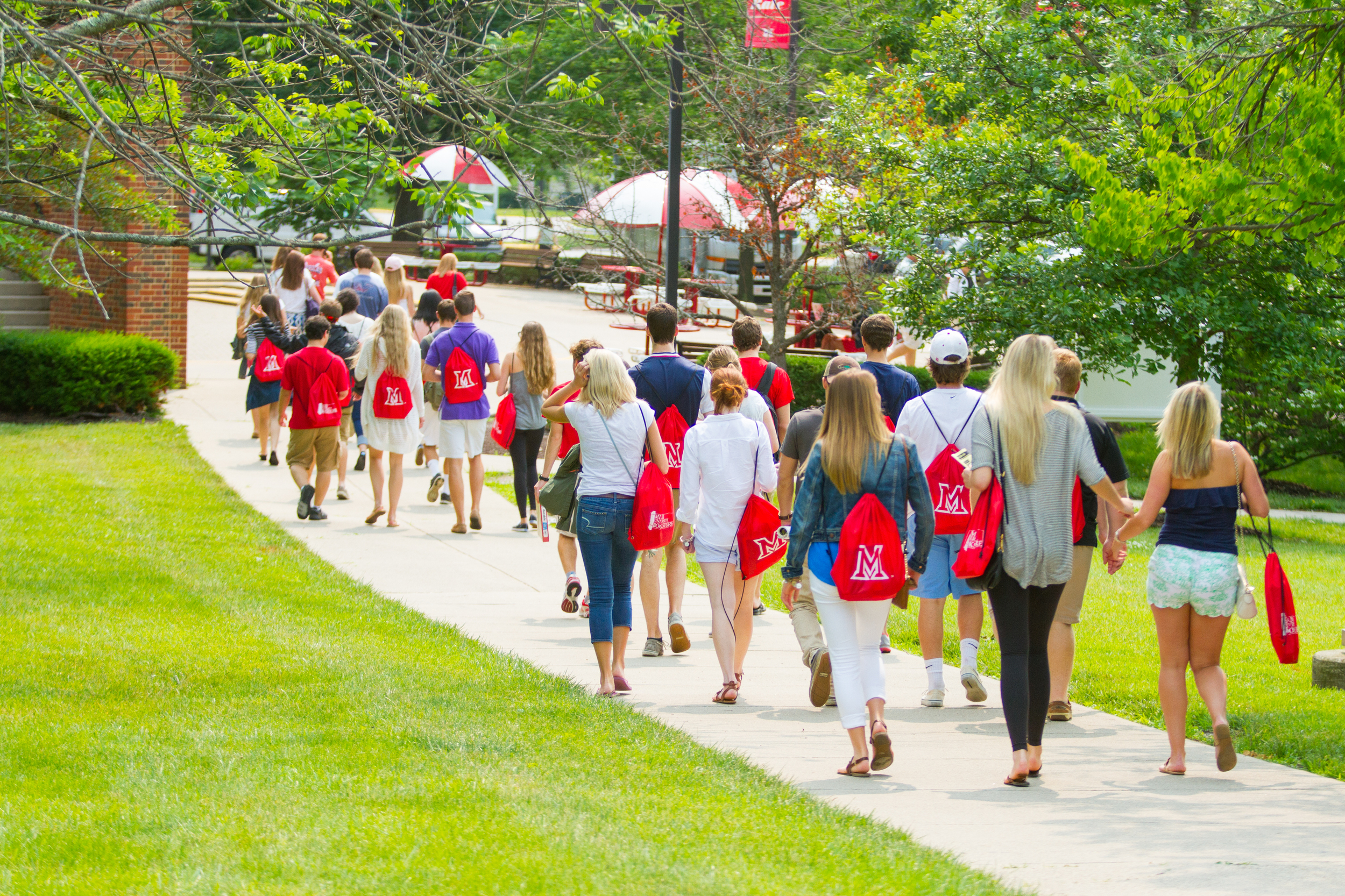 Flip through some of the photos above. When I first started covering events, like anyone else, I was hesitant to get in people's faces. It's awkward and they give you blank or annoyed stares. I would linger in the back with my 70-200mm shooting from a distance. I got photos, and some of them were decent, but you could tell from looking at them that I wasn't in the moment when I took it. I was away from the action and if I couldn't feel the emotion when I took the photo, there will be no emotion in the photo.
There wasn't any defining moment when I changed my ways. Slowly over the months I inched my way to the front. Before I knew it I found myself within arms-length of the people I shot, and I wasn't using my 200mm, but my 24-70mm, and sometimes even a super wide! And, because I was so close, I was emersed in the action. I felt what the event attendees felt and I heard what they heard. Because of that, those feelings and emotions were present in the photographs I produced. Smiles, tears, sweat, all these details I gained when I got up close, and they make for a 100x better shot.
Look at the photos above. Sure, they aren't jam packed with emotion. They're just orientation photos. But even so, I can see and feel the excitement, anxiety, nervousness and joy that the people I'm shooting felt. Don't want to take my word for it? Look at any photographs produced by the world's best photojournalists. Whether they're shooting the NBA finals or a foreign war, they're up close.
So start working your way up close! Fight the awkwardness! It will go away, I promise. You'll stop feeling it and your photos will start being filled to the brim with emotion.